Latest News Blog
Friday, 11th September 2015
---
James Hargest Harvest Knowledge
Wednesday, 9th April 2014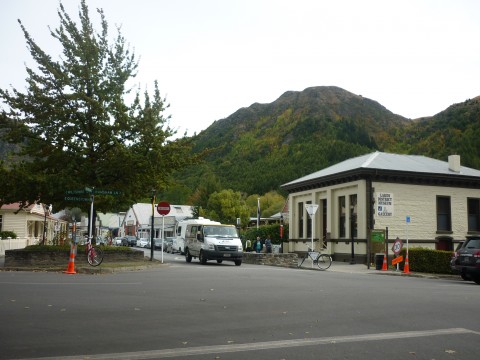 Traffic issues surrounding Buckingham Street
57 Year 11 students from James Hargest school traveled up from Invercargill to visit the Lakes District Museum & Gallery and to conduct a traffic survey of Buckingham street.
The students were very lucky as David the Museum Director made himself available to give the students an expert talk about the history of Buckingham street, and the surrounding issues of tourism, traffic flow, cars, and foot traffic.
After the gold rush, the Arrowtown population gradually dwindled until there were only about 120 people living in the town during the 1950's. Luckily the popularity of owning "cribs" or holiday homes in Arrowtown helped the township stay alive. At one point, Arrowtown had the fastest growing township in New Zealand for a period of time. Today, Arrowtown has a population of about 2600 with about twice as many visitors during the peak of our tourist seasons during Summer and Winter.
Obviously issues that can accompany a small town with a large visiting population, is what do we do with cars and traffic? Where should people park? What should be pedestrian access only? If changes are made how will that affect the infrastructure of the town? These are the questions the James Hargest students focused on during their visit to Arrowtown.
What are your opinions about cars and traffic in Arrowtown?
Do you think Buckingham street should be pedestrian access only? Why? Why not?
Answer my questions and comment about your visit to Arrowtown below!
By: Amy Taylor @ 12:06:00 -