Latest News Blog
Friday, 11th September 2015
---
Camouflage Art
Friday, 11th July 2014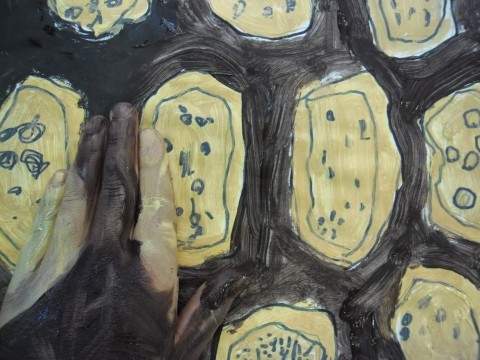 Tortise Shell
A wee while ago, I taught a camouflage art workshop at Arrowtown school, to help celebrate the WWI centenary which starts this year.
This has been a programme made available for extension art students at the Museum, but as a special treat I worked with two classes at Arrowtown school. The work they created looked absolutely fantastic, and was very high quality.
Click this link to check out their blog with their art work or click through the above gallery.
Did you create any of this fabulous work?
Have you been inspired to create camouflage art like this?
Comment on this blog and let me know your thoughts!
By: Amy Taylor @ 16:19:21 -