Latest News Blog
Friday, 11th September 2015
---
112 year old shipwreck of SS Ventnor Finally Found
Monday, 24th November 2014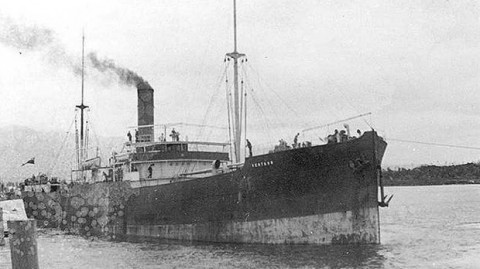 Image supplied by stuff news

The remains of Chinese settlers which were aboard the ship SS Ventnor has finally been found after 112 years!
Chinese settlers came to New Zealand in the 1800's for the gold rush, but not all miners who arrived in New Zealand ever made the planned return trip back to China. Those who died here, were buried in local cemeteries or grave sites near the gold fields which was against Chinese culture. According to Chinese culture, the dead must be returned to their homes so that their families can tend to their souls to help them be at peace. The bought forth the plan for Chinese community members to pool their money together so that the remains of those who had died could be returned.
Unfortunately, the SS Ventnor which was carrying the remains sank off the Hokianga Heads after striking a reef near the coast of Taranaki in October 1902. Since then efforts to recover the shipwreck and the remains has been unsuccessful for the past 112 years, until now.
With the use of an echo-sounder, a remote operated vehicle, and professional underwater divers, the ship was located and had its identity confirmed after a long process which began in 2012.
No remains of the Chinese settlers have been recovered from the ship wreck yet, but other artefacts including plates, a port hole window, and a bell have already been brought to the surface. Their intended recipients will be the Chinese Government. The site where the wreckage has been located has also been classified as a heritage site, and depending on funding there is an aim that more work on the wreck will hopefully bring closure to the descendants from the 512 bodily remains which were aboard the ship.
By: Amy Taylor @ 15:40:06 -