Latest News Blog
Friday, 11th September 2015
---
Magical Matariki
Thursday, 2nd July 2015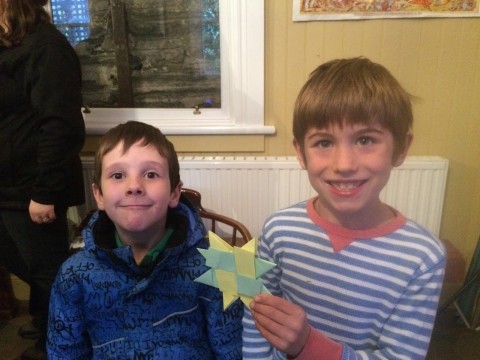 HandsonHistory has had a great time celebrating Matariki this year with a fantastic new programme.
This Matariki programme was luckily tested out by all the year 3 and 4s at Arrowtown School. They braved the weather (it was snowing) and joined us for either a morning or afternoon session.
We kicked off the programme by playing Tiana's Tinana. This game, based around Simon Says, reminded us of how much te reo Māori we already knew and we had fun learning more action words like dancing (kanikani) and twirling (hurihuri).
The students then told me how much they already knew about Matariki. I was blown away. They knew heaps! Ka rawe! It was then my turn to pass on some new and interesting facts about Matariki. Can anyone remember any of them? What was the car brand that shows Matariki in it?
I have never heard so much giggling as when we acted one of the legends surrounding Matariki. There were beautiful fairy women, handsome young brothers and an elderly, magical grandpa to name a few! Fantastic acting by all.
I tested the students (and adults) fine motor skills with some advanced weaving. We made raranga whetu (woven stars) and they looked fabulous! Hopefully I'll get some photos of wall displays in the classrooms!
After a short break we broke away into three groups and went around different games stations. Which one was your favourite?
By: Anneliese Stephens @ 10:59:16 -